4 min read
Client Profile: Expanding Your Borders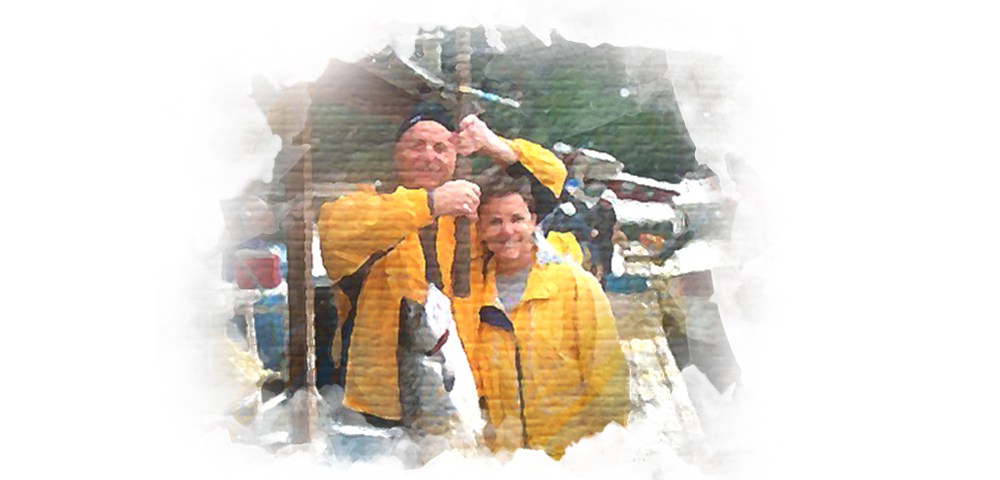 Atlas clients Randall & Deb spent their working lives focused on securing their business, family and future. When retirement arrived they already knew that they would want guides to help them navigate the right path, they just didn't know how far from home those paths would lead.
Let's start at the beginning of your wealth journey. How did it all begin?
Randall: I started my career working as a life insurance salesman early in life while Deb was working as an executive assistant. From there I got into welding and found a pipe fitter apprenticeship out of Houston, Texas. I spent four years and ten months as a pipe fitter, learned isomeric drawings and how to weld different alloys and metals. Eventually, I subcontracted to several companies as an underwater welder, but after about two and a half years I graduated to a safer job. Two and a half years is a long time underwater.
You eventually became business owners. How did you get from underwater welding to running a computer company?
Deb: We were just living our lives, having fun, saving and working until 1988 when we had the opportunity to buy a computer company that I had been managing for a while. We talked about it and decided that it would be a good use for the money we'd saved. Initially, Randall ran the warehouse and I was one of the partners running operations. It was a great successful business. In fact, it still is. We still have it to this day, nearly 30 years later.
How has your business changed over these past thirty years?
Well we don't carry hardware inventory like we used to because it became unprofitable over time. Reducing our inventory allowed us to streamline our overhead by reselling software & maintenance and gave Randall more time to spend with our son. Through the years, we've been able to create great efficiencies to the point that I now only work four to five hours a week.
With this kind of semi-retirement in place, how has your life changed?
We always took some time off to go snow skiing every year, but once we transitioned into retirement, we started taking a few more trips. We fished in Alaska and went horseback riding in Northern California and then we started cruising quite a bit. The more we traveled, the farther away we went.
What are your most memorable trips to date?
Visiting the Galapagos Islands was an incredible trip, but Italy was amazing too. We also really loved Costa Rica. So far we've been to Europe, Central and South America and each of those trips were very memorable, not just because of how beautiful the land is, but because of the people we've met and the friends we've made along the way.
What's the best way to make friends while you're traveling?
We like to go on guided trips, or small group trips. There are typically about 18 people and a local guide who provides you with a much fuller understanding of the area you are in. For instance, in Italy we were able to go to the vineyards and to the Carrera Marble Mountain with our Italian guide who explained everything we'd want to know about where we were. We saw the countryside, fully enjoyed cultural experiences and even learned how to make pasta. Our guide offered helpful instruction all the way through Italy and showed us the things to do and the places to go at night, the food to order, so that we didn't miss a thing. She allowed us to relax and not worry about the details, knowing that our guide already had everything under control. Our trips abroad have been culturally rich and worry free with groups of like minded people because of how wonderfully our guides have lead us all.
Were you prepared for all of this travel in retirement?
Well, we didn't know we'd be going to all of these places, but we were ready because we had a guide before we started planning to travel. When we made plans for our future, we set the goal of being able to go where we wanted because we knew that if we didn't put it down on paper, it wasn't just going to happen on it's own.
Just like we enjoy our trips the most when we're traveling with a guide, having someone that helped us plan for our retirement gave us the ability to focus on other things, mostly our son, his family and our business.
Even with a guide, was it hard to walk away from being at the business full time?
We were so busy with the company, it wasn't really until we were mostly retired that we sat back and thought, "Gosh, are we going to have enough money to live?" because we we're so used to having regular income. We started to wonder if we really could afford to travel like we wanted to, but having an advisor gave us the ability to see how it would work and enjoy the travel more. We know we're in good financial shape and that living inside of our means while we were working created a retirement that affords us a lot of possibilities.
If we had to do it on our own, whether it's taking care of our finances or planning out all of this travel, it wouldn't happen. We would think we'd know what to do, but having someone who for sure speaks the language is a lot easier than trying to figure it out on your own.
What's next?
We have such an outstanding life together and we're living to the fullest. We enjoy our grandchildren, our son and our daughter-in-law and we're planning to keep traveling and enjoying life. We're thinking maybe somewhere in Africa or up to Iceland. Those are pretty different places, but we'll get guides and let them figure out the details. That's part of what makes it a good life. We'll keep having fun and enjoying life.
Keep Reading